CO-HOSTS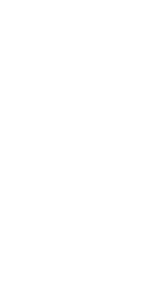 Government of Rajasthan (India)
Represented by The Honorable Ashok Gehlot, Chief Minister; Ms Shreya Guha; Principal Secretary: Department of Tourism, Art and Culture; and, Forest, Environment, and Tourism
---

Wilderness Foundation Global (WFG)
Focused on developing leadership and implementing effective action for protecting wilderness and wildlife while meeting the needs of human communities, WFG is the only global conservation organization born and based in Africa. As a founding member of WFG, WILD Foundation has continuing operational responsibility for the World Wilderness Congress since its inception in 1977.
President: Vance G. Martin (WILD Foundation, USA)
CEO: Andrew Muir (Wilderness Foundation Africa)
Chairman: Todani Moyo
---

Sanctuary Nature Foundation (Sanctuary)
With India's most established, nation-wide experience and network in conservation communications and media, Sanctuary's flagship publication is Sanctuary Asia, India's premiere monthly conservation publication.  Considered the main "crossroads for conservation" in India, Sanctuary works at the interface of biodiversity, economics and climate change. Of its many programmes, Sanctuary's Kids for Tigers Programme is a +1 million network of youth, advocating constantly for outreach, and protection of the Bengal tiger and its wild home. The Sanctuary Community Owned Community Operated Nature (COCOON) Conservancy is a rewilding program, nested within the larger Nature Needs Half/WILD Foundation umbrella. Sanctuary's Mud on Boots Project is a national support programme for men and women working at ground level on biodiversity protection. 
Founder and Managing Director: Bittu Sahgal (Sanctuary Nature Foundation)
Chief Operating Officer: Dr. Parvish Pandya
---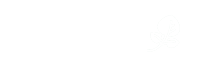 The WILD Foundation
For over 40 years, WILD has assembled leaders from all sectors of society and from all over the world to come together for the twin purposes of forging strong policy communities with shared goals and objectives for the protection of nature, and building respect for Earth's wilderness. Putting respect for nature at the center of the leadership community and stewarding coordinated action for her protection is what we do best.
President: Vance G. Martin
EXECUTIVE COMMITTEE
Co-Chairs – Bittu Sahgal (Sanctuary Nature Foundation), Vance G.Martin (Wilderness Foundation Global / WILD Foundation)
Managing Director (Honorary) – Sunil Mehta  (Tree House Resorts)
Executive Director (ex officio) – Heeta Lakhani (Sanctuary Nature Foundation)
General Secretary – Dr. Parvish Pandya (Sanctuary Nature Foundation)
Science Director – Dr. Alan Watson (Aldo Leopold Wilderness Research Institute)
World Heritage and Wilderness; Primary Forests – Cyril Kormos (Wild Heritage)
Global Campaigns – Karl Wagner (Austria)
Conservation Outcomes – Magnus Sylven (Switzerland)
Young Professionals – Crista Valentino (CoalitionWILD), Cara Tejpal (Sanctuary Nature Foundation), Bhavna Menon (The Last Wilderness)
Program Manager (ex officio) – Frank Palumbo (WILD Foundation)
Convention of Biodiversity, IUCN Post-Aichi Targets Task Force – Harvey Locke (Canada)
China Coordinator – Zhang Qian (Wilderness Foundation Global / WILD Foundation, China)
Communications and Media – Amy Lewis (WILD Foundation)
Digital Engagement – Melanie Hill (WILD Foundation)
Nature Needs Half – Swati Hingorani (Nature Needs Half Steering Committee)
Ex oficio – Andrew Muir (Wilderness Foundation Africa), Jo Roberts (Wilderness Foundation UK), Cherryl Curry (Wilderness Leadership School, South Africa)
GLOBAL COUNCIL
Satish Mathur, Chair – (Rtd IPS), Former Director General of Police, Government of Maharashtra, India
Andrew Jenkins – (UK / USA)
Carlos Manuel Rodriquez – Minister of Environment, Costa Rica
Dia Mirza
Ilarion Merculief – Unungan Elder; Founder, President, Global Center for Indigenous Leadership and Lifeways (Alaska, USA)
Jane Goodall – PhD, DBE Founder, The Jane Goodall Institute & UN Messenger of Peace 
Julie Cajune – Salish educator, cultural historian (Montana, USA)
Katherine Jenkins – (UK)
Kathy McKinnon, Chair – World Commission on Protected Areas (IUCN)
Keith Tuffley – Global Sustainability, Citi Group; Founder CEO, NEU Investments, (Switzerland)
Marisole Bianco – Vice Chair for Young Professionals, World Commission for Protected Areas (WCPA/IUCN) (Italy)
Pavan Sukhdev – Environmental economist, international finance; food sovereignty (India)
Russ Mittermeier – Chief Conservation officer, Global Wildlife Conservation
Stephen Woodley – Chief Scientist, Parks Canada (ret); Vice Chair for Biodiversity, WCPA/IUCN (Canada)
Sylvia Earle – Global Marine Scientist and Chief Mermaid; Time Magazine's (first) Hero for the Planet
Tashka and Laura Yawanawa – Chief, Yawanawa People (Brasil)
Thanh Bui – (Vietnam)
Valmik Thapar – Tiger and Wildlife Expert, author, photographer (India)
Vandana Shiva – Scholar, environmental activist, food sovereignty advocate, author (India)
YANG Rui – Chair and professor, Department of Landscape Architecture, Tsinghua University; President, the Institute for National Parks, Tsinghua University (China)
ZHANG (Alex) Hai – CEO, Ecoforum Global Foundation (China)
SENIOR ADVISORS AND PROGRAMME PARTNERS (Initial Members)
(** indicates India Programme Committee)
Aldo Leopold Wilderness Research Institute 
Andrew Rhodes Espinoza  – Former Commissioner of Natural Protected Areas (CONANP), Mexico
Anish Andheira  – CEO, Wildlife Conservation Trust of India  (Co-Chair of **)
Antarctic and Southern Ocean Coalition
Belinda Wright – Executive Director, Wildlife Protection Society of India **
Bikram Grewel  – author, publisher **
Bruce Hamilton – Deputy Executive Director, Sierra Club, USA
CoalitionWILD
Deepak Apte  – Director, Bombay Natural History Society**
Don Weeden – President , Weeden Foundation
Alex Zhang – EcoFoundation Global (China) 
Eric Dinerstein – Chief Scientist, Resolve
Frans Schepers – Managing Director, Rewilding Europe
Ilarion Merculieff – Global Center for Indigenous Leadership and Lifeways 
IntAct: International Action for Primary Forests
International Journal of Wilderness
Jaime Rojo – Filmmaker, naturalist, photographer
Joanna Dawson – Balipara Foundation**
Julia Miranda Loñdono – Director, Natural National Parks, Colombia
Keith Sproule – Executive Director, Abercrombie and Kent Philanthropy
Mandip and Anita Singh Soin – Founder/President, The Responsible Tourism Society of India; CEO, Ibex Expeditions
Max  A.E. Rossberg – Chairman, European Wilderness Society
Swati Hingorani – Chair of Steering Committee, Nature Needs Half Network 
Neha Senha  – biologist, social influencer, Policy Director, BNHS**
Oscar Moctezuma – Founder Director, Naturalia (Mexico)
Parvish Pandya – Director of Conservation, Sanctuary Nature Foundation (Co-Chair of **)
Prabir Banerjea – Co-Founder, Balipara Foundation, India
Pradip Krishen – Author, filmmaker, rewilding expert (India)
Randy Hayes – President, Foundation Earth (USA)
Ravi Singh – CEO, WWF India**
Shloka Nath – Head, Sustainability and Special Projects, Tata Trusts; Interim Executive Director, India Climate Collaborative**
Toby Aykroyd – Chairman, Wild Europe
Tom Butler – Board of Directors, Tompkins Conservation
Trevor Sandwidth – Head, Global Protected Areas Programme, IUCN
Trisha Ghose – Director, Habitats Trust (India) **
Vivek Menon – CEO, Wildlife Trust of India**
Cyril Kormos – CEO, Wild Heritage
Wilderness Foundation Africa
Wilderness Foundation (UK) 
Wildland Research Institute (University of Leeds) 
Wilderness Leadership School (South Africa) 
Wilderness Specialist Group (IUCN World Commission on Protected Areas)
World Commission on Protected Areas (IUCN)