Symposium on Science & Stewardship to Protect & Sustain Wilderness Values
The Symposium on Science & Stewardship to Protect & Sustain Wilderness Values provides many opportunities for interpersonal interaction. With concurrent science and stewardship sessions ranging in size from 20 people in a Roundtable Discussion to as many as 100 people, panels, oral presentation sessions and discussions will happen every afternoon during the Convention of Delegates. The Congress is tentatively scheduled to begin at midday and an evening welcoming reception on the 19th, then two days of Global Gathering plenary sessions, then a WILD Day of meetings and field trips, followed by the Convention of Delegates on the 23rd, 24th and 25th, with a concluding plenary day on the 26th of March. The Symposium will occur during the Convention of Delegates. A poster session with posters from all over the world on a variety of conservation and social issues will occur immediately after the sessions on March 23rd.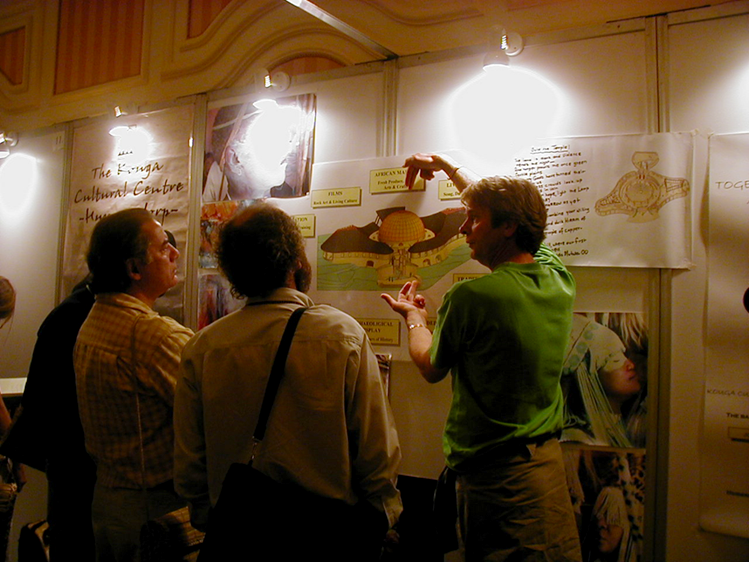 This Symposium will feature selected presentations from over 500 authors and co-authors of accepted proposals from all over the world. The proposal and program managers include
Dr. YangRui of Tsinghua University in China
Arindam Tomar from the Rajasthan Forest Department
Dr. Steve Carver of Leeds University in the UK
CaoYue of Tsinghua University
Dr. Tina Tin of the Antarctica and Southern Ocean Coalition, France
Arthur Reinelt of National Park Administration Bavaria Forest, Germany
Dr. Alan Watson of the Aldo Leopold Wilderness Research Institute in the US
Please address questions to symposium@wild11.org.
SPEAKER MANUAL
WILD11 strives for maximum impact for our presenters and their important subjects and solutions. To assist this we created "Powerful Storytelling Hacks", a custom manual to assist presenters and delegates in maximizing their message. Please read, and feel free to download!
AUTHOR GUIDELINES
How Will the Proceedings be Published?
Your paper, if accepted, will be published in a Proceedings by the Rocky Mountain Research Station, Forest Service, U.S. Department of Agriculture. It will be available for free in hardcopy (in limited numbers) and on the web for download. The sponsor for this Proceedings is the USDA Forest Service Office of International Programs (see WILD10 Proceedings here). Please submit your paper in English. Our publisher does not have capacity to translate manuscripts. Papers in other languages, besides English, cannot be included in this Proceedings.
What is the Schedule for Papers?
We must have your completed manuscript by May 1, 2020. It is best if you submit it to the Proceedings Co-Editors in electronic format by that time, though you can also submit it on a USB storage device (flash drive) at the Congress. If you do that, it would be helpful to also include a hardcopy, in case there are problems reading the storage device. Because we want to publish the proceedings as soon as possible, we encourage you to submit your manuscript well before the deadline.
What is the Editorial Process for Symposium Papers?
If your organization provides editing services, please go through your normal procedures before submitting the paper, including technical and policy reviews. The proceedings compilers will edit all policy and position papers, and reviewers will provide peer reviews of all science papers to determine acceptance. Send your paper electronically or on flash drive, including the text file in Word and separate high resolution files (300 dpi at 5" x 7") for your figures (preferable .jpg. .tif, .eps, or .pdf format, no PowerPoint figures will be accepted) and a cover sheet with the name of a contact person with complete address including e-mail, to proceedings compilers: bob@wild.org or to symposium@wild11.org
You can also mail a flash drive to:
WILD11, c/o Aldo Leopold Wilderness Research Institute
790 E. Beckwith Avenue
Missoula, MT 59801 U.S.A
POSTER GUIDELINES
Poster Session is planned for March 23, 5:30 – 7:00 pm
Posters are always a featured emphasis of this international Forum, encouraging interaction and discussion across cultures. Currently, we have over 30 posters scheduled for presentation as an integral part of the Symposium on Science & Stewardship to Protect & Sustain Wilderness Values. Papers developed from poster presentations will not be differentiated from those developed from oral presentations, in the compiled Symposium Proceedings. Our preference is that posters are developed in English, but if your poster must be in another language, please either provide an English translation of the abstract or we will help you obtain a translation for posting with your poster.
When will posters be displayed?
Posters will be presented in a high traffic, very visible location on the afternoon of the 23rd of March, the first day of the WILD11 Convention of Delegates. Watch for updates on the Symposium schedule and find a link to all guidelines on the official WILD11 website at (www.wild11.org) as well as additional Congress information.
Can papers from posters be included in the Symposium Proceedings?
Yes! Of course! Full research or stewardship topical papers can be written and submitted for publication in the Proceedings. Posters are treated no differently than oral presentations in the Proceedings. Author guidelines for Proceedings papers are also posted on the Symposium / WILD11 website. PDF files of all posters will also be uploaded to the symposium web pages so these are accessible to people attending online and after the symposium has ended.
Please view the full poster guidelines below, and be sure to download and attach this QR code to your poster.