Special Sessions at WILD11
During the Convention of Delegates, WILD11 will offer a few special sessions that will run for three days, March 23, 24, and 25. At the moment, these sessions — WildSpeak India and the Writers' Sessions — will be available to delegates (at no additional cost) already registered for the Full 8-Day Congress, or for the Convention of Delegates.
Space may be limited, and seating is available on a first-come, first-serve basis through our RSVP form below. By signing up to attend one or more of these sessions, you are indicating that you plan on attending the special session(s) chosen below.
Not registered for WILD11 yet? Sign up here!
WildSpeak India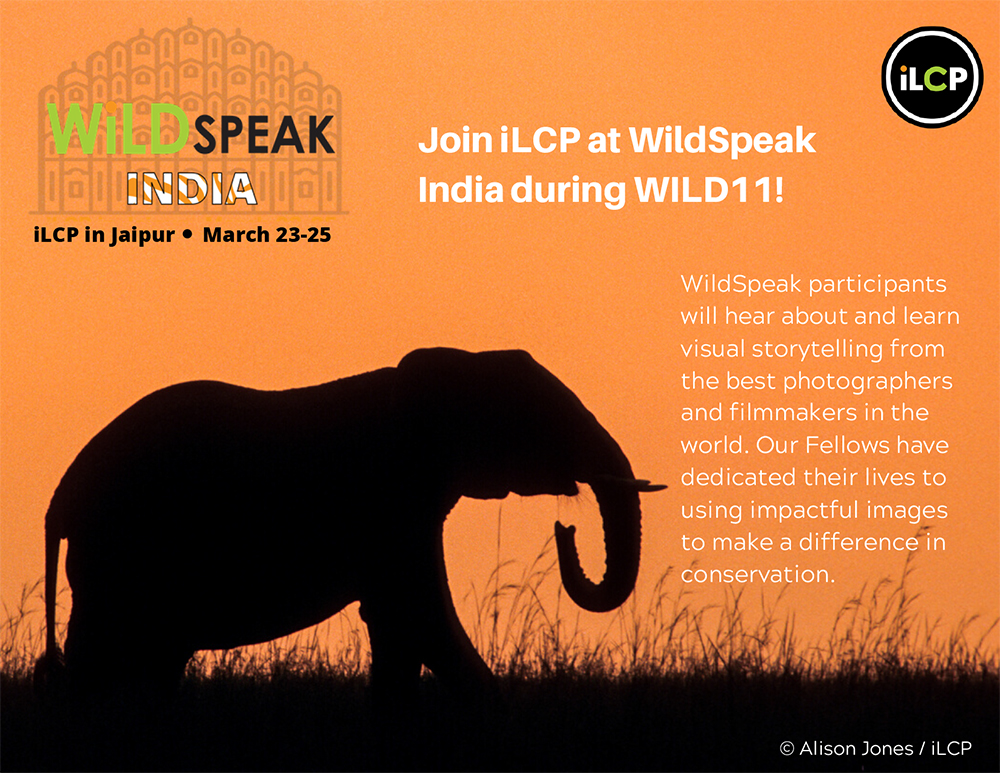 The International League of Conservation Photographers (iLCP) will present WildSpeak India during WILD11, March 23-25, 2020; a three-day conservation photography symposium. WildSpeak India will focus on visual storytelling as a tool to inspire empathy and action for conservation, and it will feature individual and group presentations from some of the most renowned conservation photographers, filmmakers and experts in the world including live presentations, workshops, exhibits, film screenings and more.
Programming will include four major themes:
1. India Through a Wild Lens – Presentations on the rich biodiversity, nature and wildlife of India with a special focus on threatened and endangered species;
2. Ethics, Empathy, and the Environment – Presentations will highlight ethical issues facing wildlife photographers and filmmakers including balancing the need to make high quality, compelling images and negatively impacting their subjects. For example, drones can be used to get strong storytelling visuals but many do not know the stress it can put on an animal.
3. Sustainability: Pros and Conservation – These sessions will look at myths and realities of widely-held views on "sustainable" solutions.
4. Capacity-Building Workshops – These workshops, led by our Fellows and Affiliates, and leading experts based in India, will help to teach and inspire young Indian photographers and filmmakers to pursue careers in professional photography and filmmaking to support conservation.
Writers' Sessions at WILD11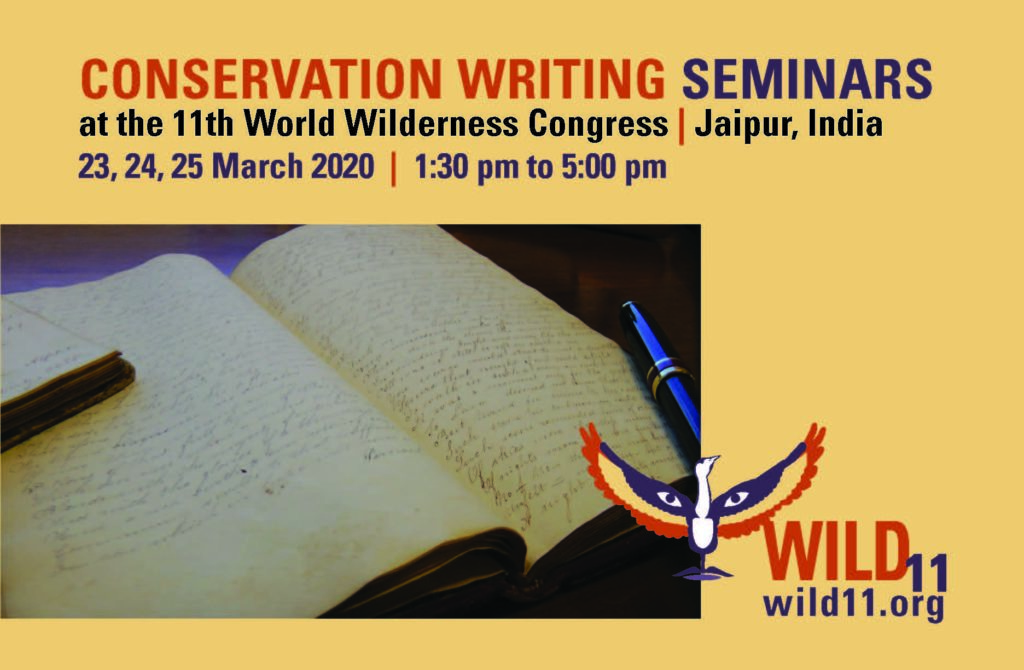 Join other conservation writers, photographers, and filmmakers who are interested in honing their craft, meeting other like-minded people and learning from others in the field.
Sessions will take place on March 23 – 25, 2020 from 1:30 – 5:00pm.
Sessions will highlight:
Asian Writers and Asian Nature Writing–a tribute to writers, past and present
From the Editor's Desk: Getting published, with a panel of editors and publishers
Exploring the Land–the Himalaya as muse
Climate Crisis–calling for action
The many outlets for writers–journalism, science and nature writing, personal nature experiences, and poetry
A joint seminar with the International League of Conservation Photographers on effective ways to enhance writing and photography publication by including photos and text together in your final pieces.
The sessions are organized by the Sanctuary Nature Foundation, the Fulcrum Group and the International League of Conservation Writers (ILCW).
Sign up to attend a special session at WILD11